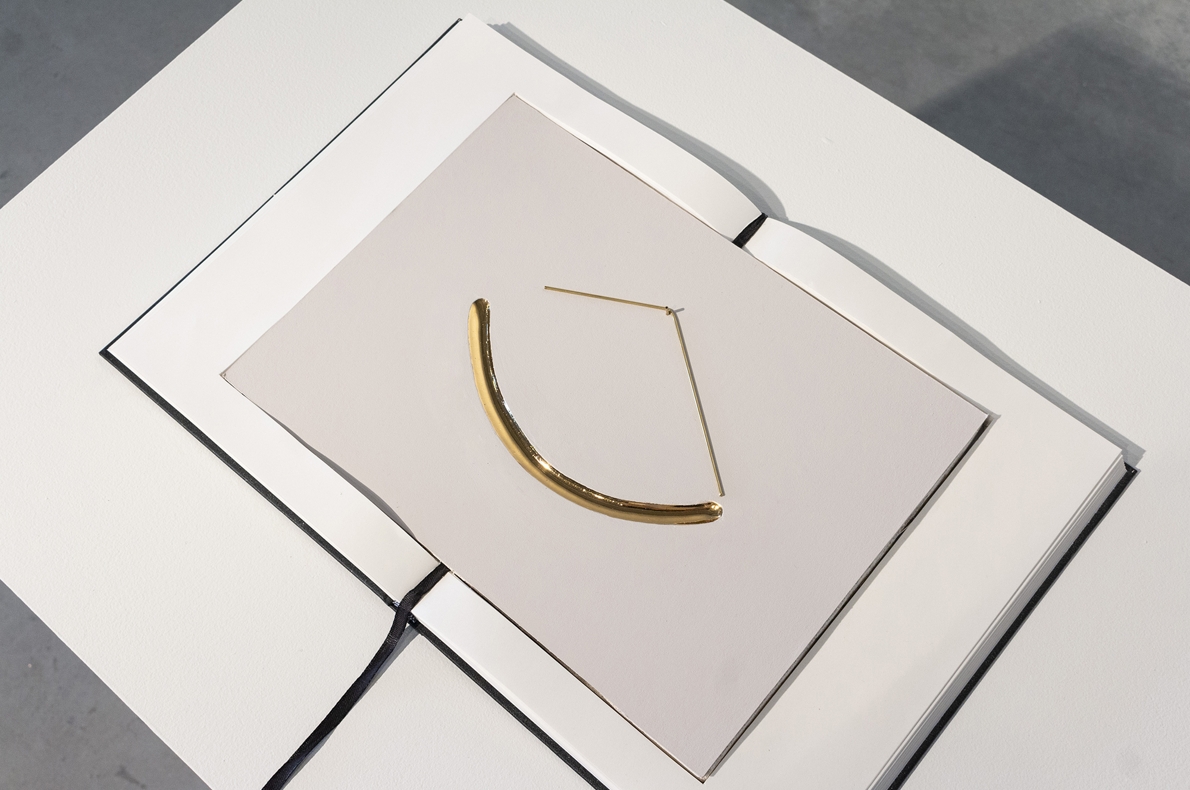 AthenSYN II: GOING VIRAL Exhibition and Symposium for Contemporary Greek Art in Berlin
January 21 – March 3, 2022, STEINZEIT Galerie Berlin, Kottbusser Str. 11, 10999 Berlin
AthenSYN II: GOING VIRAL exhibition and symposium for Contemporary Greek Art in Berlin will open on 20 January 2022, 5-9pm, with 14 artistic positions of the generation Y in the newly established STEINZEIT Gallery in Berlin Friedrichshain-Kreuzberg. Exhibition duration: January 21 – March 3, 2022.
Initiated and organized by AthenSYN
In collaboration with ARTWORKS, STEINZEIT Gallery Berlin, Room to Bloom and FREIRAUM in der Box Berlin
Artists: Ileana Arnaoutou / Sofia Dona / Maro Fasouli / Kyriaki Goni / Anestis Ioannou / Andreas Ragnar Kassapis / Panos Kompis/ Latent Community / Maria Louizou / Collectif MASI / Irini Miga / Stefania Strouza / Maria Tsagkari / Ersi Varveri
The participating artists of the exhibition, curated by Sotirios Bahtsetzis and Katja Ehrhardt, are raising questions that concern our future coexistence. The aftermath of the pandemic literally illustrates the meaning of the word "viral" as it is also used in a digital context. Thousands of lives can depend on the actions of an individual as epidemics spread.
How isolated do we feel and act as individuals? AthenSYN II: GOING VIRAL focuses on the subtle connection of all existence, the importance of taking initiative and the search for ecological and affectively sustainable ways of living.
In AthenSYN II: GOING VIRAL, AthenSYN presents paintings, videos, sculptures and installations by young Greek artists who have been awarded the Stavros Niarchos Foundation (SNF)  Artist Fellowship by ARTWORKS created against their background experience between the socio-economic crisis of 2009 and the current Covid-19 Pandemic. The positioning of Greek art between the global South and the North, lack of economic resources and prosperity, political center and periphery, traditionalism and innovation is characteristic.
In this context, two Room to Bloom artists, Ileana Arnaoutou and Irini Miga are presenting their work:
Ileana Arnaoutou combines in her painting and sculpture the topography of longing, mourning and healing with somatic processes and creates a "landscape of affect". The works of Irini Miga awaken associations between the symbolic world of objects and ideas of temporality, corporeality and geography.
The exhibition opens with a hybrid symposium ENTANGLED WORLD from 21-23 January with artists, theorists and activists from Greece and Germany on sustainability, self-organization and alternative economies with workshops, discussions and film screening. The sympsosium will be streamed online live on January 22 and January 23 at www.instagram.com/steinzeitberlingalerie
Short biographies
Ileana Arnaoutou was born in 1994. Ιn 2017, she graduated from the Slade School of Fine Arts with a BA(Hons) in Fine Art in 2017, and in 2018 from University College London with an MA in Art History, specializing in sexuality, trauma and psychoanalysis. Her work mainly focuses on painting, drawing and sculpture. Ileana is a co-founder in Athens Open Studio, an artist-run space in Athens focusing on practice-led inquiry and education. She has received scholarships and fellowships from Artworks SNF Artist Fellowship Program, the Schilizzi Foundation and University College London. Ileana has exhibited works at Intimacy: A modern tyranny, as part of the 61st Thessaloniki Film Festival at MOMus (online), Back to Athens: International Art Festival, and Exposition 1 at Athens Open Studio; and her works are part of private collections. She lives and works in Athens.
Irini Miga (b. Larissa, Greece) lives and works between New York and Athens. Miga's practice traverses sculpture, installation, video, sound and everyday performativity. Miga studied at the Athens School of Fine Arts, London's Central Saint Martins College, and received her Master in Fine Arts from Columbia University. Recent solo shows include: Reflections, at Atlanta Contemporary; Away in Another Way of Saying Here, at Essex Flowers gallery, in NY; and group shows such as Room for Failure at Piero Atchugarry gallery in Miami; Tomorrow's Dream, at Neuer Essener Kunstverein in Essen; Scraggly Beard Grandpa, at Capsule Shanghai, in China; The Equilibrists, organized by the New Museum in New York, the DESTE Foundation and shown in the Benaki Museum in Athens. Miga has been honored residencies by several organizations including the Skowhegan School of Painting and Sculpture; Lower Manhattan Cultural Council, Workspace Program; The Fountainhead Residency; and The Watermill Center. Her work belongs to collections such as The European Central Bank Collection, the DESTE Foundation for Contemporary Art / Dakis Joannou Collection, Athens, Greece and other international private collections.